These are two of my favorites this year… and they're cheap! First up is one sporting a series of wood cards printed in such a manner that they resemble old type-specimen cards. Pretty cool. It's only $24 for the whole 2011 series.
But this one has to be my favorite so far. It's almost a work of art. This wall calendar is only $10 and displays the entire year on the front, thanks to the cool circular type design. Sure this isn't one that you could log appointments on, but it sure would look nice on the wall.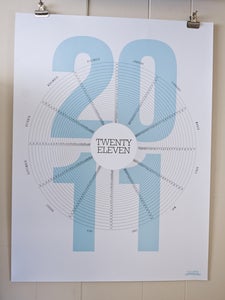 Did I miss any other cool calendars this year?